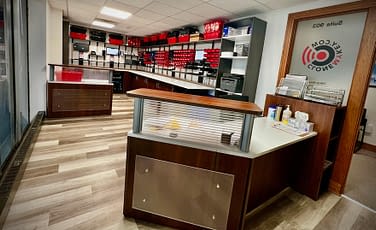 In March 2013, CloneMyKey.com, LLC® was born in a college apartment at the University of Wisconsin – Madison. The founder, a computer science student who was unwilling to pay an excessive fee for a second key fob, devised his first method for duplicating RFID-based proximity keys. This discovery swiftly led to the establishment of CloneMyKey.com®, the first online company to offer RFID key duplication services. Since then, the company has rapidly expanded, serving customers in over 35 countries. CloneMyKey.com® is currently located at 30 W. Mifflin St. in Madison, Wisconsin, just steps away from the state capitol.
The company has 5 processing stations. This capability gives us the fastest possible turnaround time and same day service for most orders.
Our mission is to deliver exceptional customer service and provide a cost-effective alternative for RFID key duplication. As a local business, we work closely with a diverse range of customers, understanding and meeting their unique needs in the most efficient and economical manner. We aim to guarantee 100% satisfaction.
Since its inception, CloneMyKey has saved customers an estimated $5 million by offering a cost-effective alternative to traditional RFID key duplication services.
Due to the company's success, it has been asked to provide physical security consultations and even product design advising to several notable companies including Microsoft, Palace of Westminster, and others.
CloneMyKey® also offers specialized and unique RFID access control supplies for customers ranging from property management firms to Fortune Global 500 technology companies as well as government entities, including defense & intelligence agencies. The company's public portfolio includes Marriott Hotels, Samsung, Honeywell, Sandia National Lab, Aegis Defense, Hubb NYC, Dormigo, and the Canadian federal government.
Your Key Data
If you choose to store your key data with CloneMyKey® we will encrypt and store it on a secure network not connected to the internet.
Physical Material Handling
Any documents you send to us are shredded before leaving our office. This excludes external envelopes that may have your return address listed. If you also want these destroyed, as well simply write "SHRED ME" on the outside.
Your Billing Information
CloneMyKey® employees do not have access to your sensitive billing information. While inconvenient for some guests our customer protection policy prohibits us from taking orders over the phone – since we want to ensure your credit card details remain secure. Our Level 1 PCI DSS compliant credit card handler is Braintree. For more information please see their security policy. We also accept Paypal, Apple Pay, Google Pay, and Venmo.
For The Nerds
Our data storage system uses air gapped technology and all key data is secured with cascading encryption which utilizes AES, RSA, DSA, and other cryptosystems. Cipher keys up to 4096 bits in length are used. Encrypted key data is not revealed in plain text and can only be used by company equipment to make additional duplicate keys.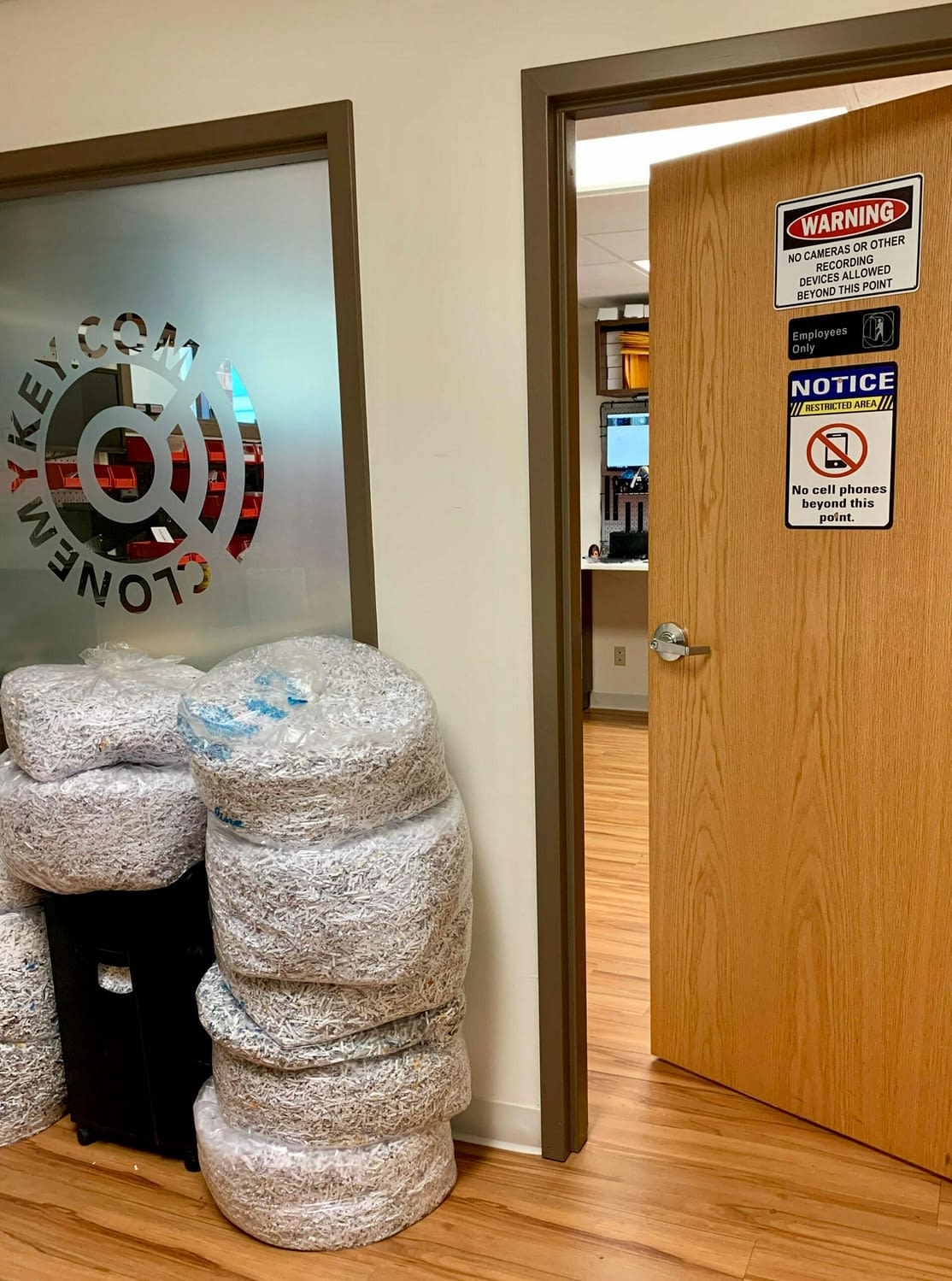 GUARANTEE & REFUND POLICY
All our products are covered by a 90-day return policy. For domestic orders we provide a return shipping label and protective packaging at no cost.
Reprogramming Support
If your original key fob or card ever gets deactivated, any duplicates received from CloneMyKey® will stop working. Complimentary reprogramming is included within the first 30 days of receiving your order. Any reprogramming after 30 days will cost $9.99. Lifetime reprogramming is available during checkout.
lost or damaged original keys
In the unlikely event your original key is lost or destroyed at the fault of CloneMyKey®, the company agrees to pay up to $265 to cover cost of replacement, for each original key.
Lost or Delayed Package Support
Lost and delayed packages are very frustrating and dealing with USPS can be difficult. We have years of experience resolving shipping issues and will work directly with USPS to locate and/or replace your lost package. This applies for all outgoing shipments.
Why do we use USPS? Check our blog article
Shipment & Rush Processing Refunds
Late Shipment Refunds – Refunds will be issued on all late USPS Priority Express mail items that do not arrive by the guaranteed time listed on the USPS website. Refunds will not be issued for USPS Priority or First-Class mail as USPS does not provide an on-time guarantee.
Rush Processing Failure – We offer a Rush Processing option that guarantees same-day processing for packages received before 12:00 pm Central Standard time on all business days, excluding USPS holidays and other scheduled facility down times. If you choose this option and it does not arrive in the time period promised, you will receive a full refund of the rush processing upgrade fee and shipping costs.
Policy Exceptions
Damaged Product – For a full refund our products must be returned undamaged. Of course, if they arrive damaged, we will fix the issue or still provide a refund. Sticker keys with used adhesive and products with custom logos are only returnable for store credit.
Rural Area Delivery – Refunds will not be issued for customers who receive late packages due to shipping to an area considered "rural" by USPS or other events outside the control of CloneMyKey® LLC and USPS.
*Cost of original key replacement is covered up to $265 per original. Coverage is included for all shipments being shipped from our office. 
WHEN WILL I GET MY ORDER?
In this example, we demonstrate our various delivery options if we receive your order on Monday.

Standard Processing
Often same day if received before noon.
Guaranteed in 1 business day.
Rush Processing
Guaranteed to ship same day
if received before noon (Mon—Fri)
Facility Down Times
(No Processing on Dates Below)
Closed Weekends
Closed Weekends
| | |
| --- | --- |
| Christmas Day | Dec. 25 - 26 |
| New Year's Day | Jan. 1 - 2 |
| MLK Jr. Birthday | Jan. 15 - 16 |
| Washington's Birthday | Feb. 19 - 20 |
| Memorial Day | May 27 - 28 |
| Independence Day | Jul. 4 - 5 |
| Labor Day | Sep. 2 - 3 |
| Columbus Day | Oct. 14 - 15 |
| Veterans Day | Nov. 11 - 12 |
| Thanksgiving | Nov. 28 - 29 |
| Christmas Day | Dec. 25 - 26 |
*For customers in areas deemed "rural" by the United States Postal Service an extra day for transit may be required. Please 
contact us
 for more info.
Within the continental United States, our preferred method of shipping is with the United States Postal Service (USPS). For our low-weight products, USPS offers the quickest and most cost-effective method of delivery. If you require a different method, please contact customer service.
Our Free Shipping option uses the United States Postal Service First-Class Mail®. Orders will arrive within 2-5 days and can be delivered to P.O. boxes. $30.00 minimum order is required for free shipping.
With Rush Service, we use United States Postal Service Express Mail®. Orders will typically arrive the next business day, with the exception of outlying areas which may require an extra day of transit.
First-Class Mail
Typical delivery in 2-5 days 

$30 min. purchase required
USPS Priority
2-day delivery to most locations

Not guaranteed
USPS Express Overnight
1-day delivery to most locations
Rush Processing
Same-day processing, money-back guarantee*

Price depends on expected volume levels and complexity of your keys format.
We accept international orders, however, we're unable to provide definitive estimates for delivery times due to variables in individual country's customs processing. Overall turnaround time depends on speed of shipping to our facility and return shipping speed selected at checkout.
Our in-facility processing time is typically 24 to 48 hours. With our rush processing option, we process and ship orders the same day we receive them. We strongly advise international customers to contact customer service or use our photo drop-box to send a photo of their key to ensure its cloneability prior to sending us your key.
Also, please be aware that we are required to declare product value on all international shipments and you may be charged a duty fee by your country's customs agency. We also are not responsible for delays due to customs processing.
Canada
USPS First-Class International Mail
Typically 6-15 business days
Canada
UPS Worldwide Saver
Canada
USPS Express International Mail
Typically 3-5 business days
INTERNATIONAL
Rush Processing
Same-day processing, money-back guarantee*

Available during checkout
International
USPS First-Class International Mail
Typically 6-15 business days
International
USPS International Priority Mail
Typically 6-10 business days
International
USPS Express International Mail
Typically 3-5 business days
International
UPS Worldwide Saver
BULK PRICING & WHOLESALE
Our website automatically adjusts the price depending on how many units are purchased. For orders of 100 or more please contact us. Our wholesale program has been discontinued and replaced by our CloneMyKey® Express program. If you are interested in hosting our equipment at your retail location please contact us.
2 Keys - 5% Discount
5 Keys - 10% Discount
10 Keys - 15% Discount
25 Keys - 25% Discount
2 Keys - 5% Discount
5 Keys - 10% Discount
10 Keys - 15% Discount
25 Keys - 25% Discount
2 Keys - 5% Discount
5 Keys - 10% Discount
10 Keys - 15% Discount
25 Keys - 25% Discount
2 Keys - 5% Discount
5 Keys - 10% Discount
10 Keys - 15% Discount
25 Keys - 25% Discount
2 Keys - 5% Discount
5 Keys - 10% Discount
10 Keys - 15% Discount
25 Keys - 25% Discount
2 Keys - 5% Discount
5 Keys - 10% Discount
10 Keys - 15% Discount
25 Keys - 25% Discount
2 Keys - 5% Discount
5 Keys - 10% Discount
10 Keys - 15% Discount
25 Keys - 25% Discount
2 Keys - 5% Discount
5 Keys - 10% Discount
10 Keys - 15% Discount
25 Keys - 25% Discount
2 Keys - 5% Discount
5 Keys - 10% Discount
10 Keys - 15% Discount
25 Keys - 25% Discount
2 Keys - 5% Discount
5 Keys - 10% Discount
10 Keys - 15% Discount
25 Keys - 25% Discount
CUSTOMER REVIEW POLICY
Our customers have given us outstanding reviews!
So many positive reviews have been received that it's understandable to wonder if they are REAL! Below is our company policy for managing customer reviews. All customers receive a request for product/service review 10 days after ordering one of our products or services.
We will never create false reviews and we WILL NEVER remove or edit negative reviews, but out of necessity we may have to edit or remove reviews for the reasons listed below.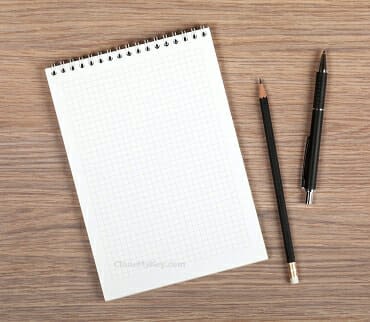 Not relevant to our company
Advertising other companies
We also have reviews on several different third-party websites
PARTNER COMPANIES
For more information on becoming an industry partner please contact us.
Keyport – Specializing in streamlined everyday carry solutions that integrate smart tech (home / auto / personal security / locator) and everyday carry essentials (keys / remote fobs / pocket tools).
Tiny Labs – Based in San Diego, CA specializing in consumer RFID equipment and solutions.
FobCopy.ca – Key fob copying services for the Toronto area.
EMPLOYMENT
Employment
We are currently adequately staffed and not hiring. Please check back frequently for updates.
Contract Work Positions 
We are currently seeking individuals with electrical engineering skills, preferably experienced with Raspberry Pi/embedded Linux platforms and RFID (125Khz & 13.56Mhz) experience/knowledge. This position would be on a contract-work-only basis. To learn more, interested applicants should contact us at: info@clonemykey.com. Please include a résumé or provide a list of applicable skills and experiences.
Affiliate Marketing Program
For companies and individuals who host websites, blogs, and other online media we offer an affiliate program. Register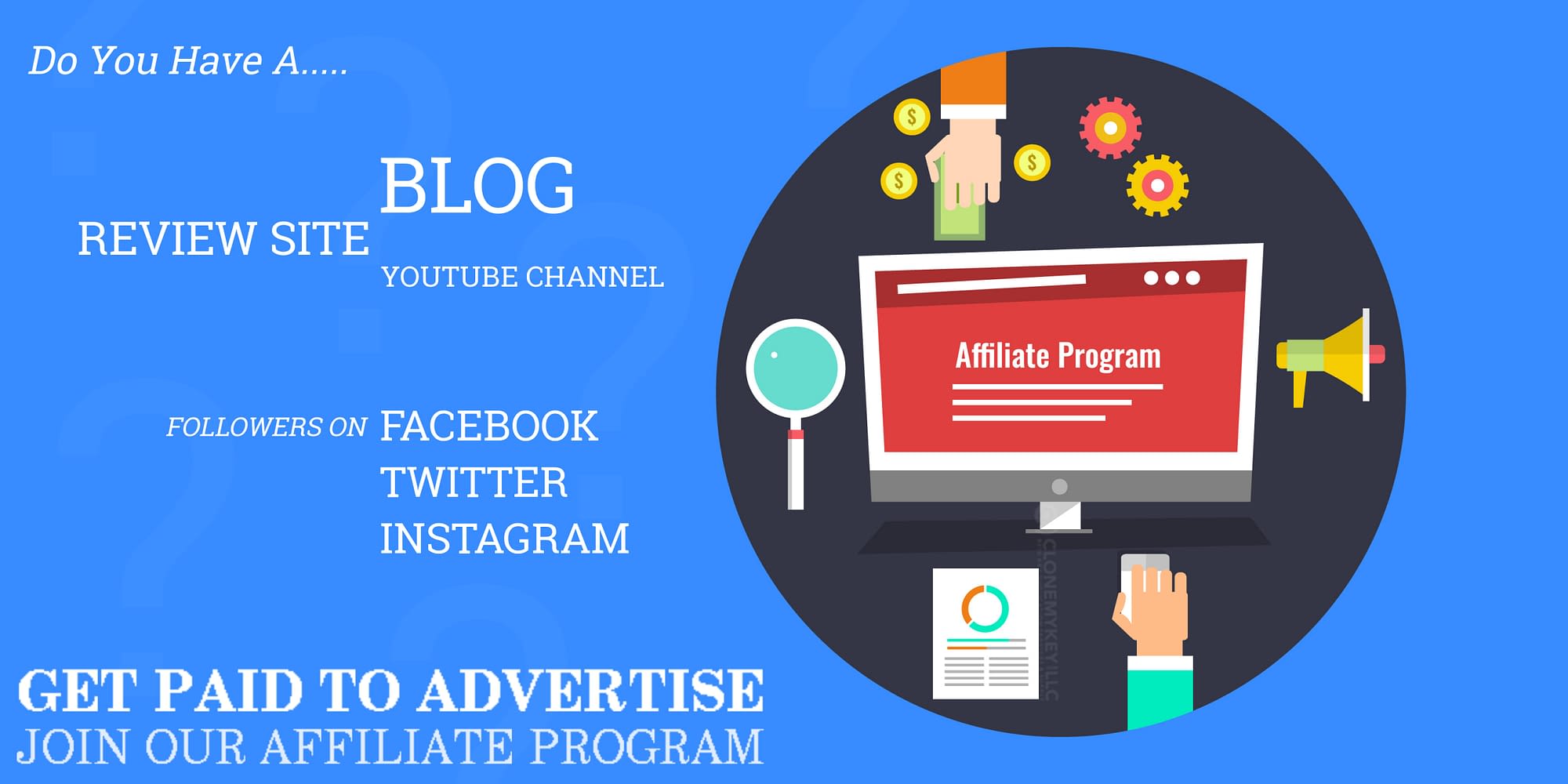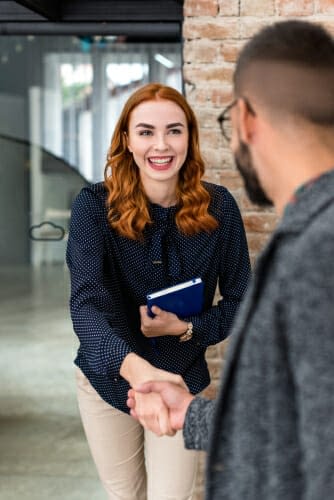 CloneMyKey® and company logo are registered trademarks of CloneMyKey.com LLC®. Use of these trademarks without express written consent is prohibited. CloneMyKey.com LLC® holds limited liability status in the state of Wisconsin. Presently it is closely held and privately financed. As such, its financial statements and business plans are not publicly available.